In opens in a new windowour last blog, we spoke about finding a luxury massage chair for your retirement and how it could benefit you during your golden years. However, what if you're not the one who is retiring? If you have a parent, grandparent, or friend who is retiring and you want to get them a very special present, then World's Best Massage Chairs (WBMC) to help. With our outstanding collection of chair options, you can find the perfect one for your friend or relative!
There are a few important questions to ask before you purchase a chair for someone's retirement, and in this post, we'll cover a few of those questions.
Will They Use their Massage Chair?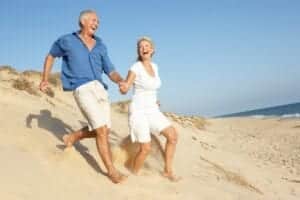 This is perhaps the most important question regarding your gift purchase – will the recipient actually use the chair? Hopefully you know this person well enough to know whether or not they will use the chair on a regular basis. If you think that they might be intimidated by the size of the chair, or that they'll think it's too extravagant of a gift, it may be better to buy them something else.
If you know that they will use the chair, then you'll be faced with answering the next question!
Which Massage Chair Will Be Best?
Once you've decided that you are going to purchase a chair as a retirement gift, and that the recipient will use it, you'll have to pick the chair you're going to buy. Our catalog has a great variety of options, and you can find a number of amazing features. Does your friend or relative want a chair with a fully reclining seat? Do they want infrared heat capabilities for sore and tired muscles? Knowing the answers to these questions can help you find the answer to the ultimate question of which chair will be best.
Where Does the Massage Chair Need to Go?
As we noted in our previous blog, retirees may set out on new adventures once they end their working career. They might buy a vacation home or a cabin in another state, and their plan is to spend most of their time at that location. If that's the case, then you'll want to be sure the chair is sent there instead of their primary residence. With our free white glove delivery, the chair can be delivered, assembled, and set in the perfect spot.
There are a number of other questions you can ask before buying a chair for a recently retired friend or relative, such as how active they are or will there be more than one person using the chair. You know the person well enough to determine whether or not a massage chair is a good purchase, and we'll be here to answer your questions and help you choose the best option. We hope that the recipient will love their new chair and that they will get many years of enjoyment and relaxation out of it!