Spring 2022 is finally here, and hopefully, it has brought warmer weather to your neck of the woods. Before you know it, summer will arrive, and you'll be spending a majority of your time outside. You might be grilling in the backyard or taking the kids to the local pool, but whatever the case may be, it's important to take some time for yourself. Spending a few minutes each day relaxing and unwinding can help replenish your energy and restore your mental well-being. At World's Best Massage Chairs (WBMC), we can help you find the perfect chair for your summer relaxation!
Backyard Parties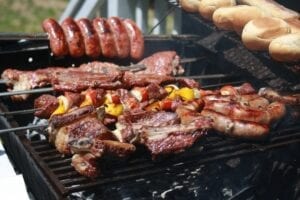 Summer is a time for backyard parties when you have the grill fired up to cook delicious food, and the sprinkler running for the kids. You might host a family reunion each summer, or you may simply invite the neighbors over for a barbecue, but after being on your feet for several hours, it will be nice to sink into your luxury massage chair. You may have multiple cookouts each week, and relaxing in your chair can help get you ready for the next get-together!
Swimming and Running
Summer may be the only time when you can really be active, besides using the gym at work or practicing yoga at home in your spare time. The warm weather means you can finally get outside and go swimming, or get a few miles in by running around the neighborhood. Your muscles may not be used to the new strain, at least not at first, and massage can help them heal so that you can stay active all season long. While it may not seem relaxing, going for a swim or a run may help you unwind and de-stress after a long day at the office.
Summer Vacation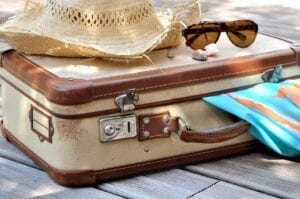 No summer is complete without taking a vacation, even if it's a short one that lasts only a few days. There may be a theme park or water park that's only a few hours away, and taking a day trip could be exactly what you and the family need. You may also be planning to travel overseas and experience different countries and cultures, and you're likely counting down the days until it's time to go. You could also opens in a new windowschedule a staycation and enjoy doing some things in your very own town or city. Whether you're riding roller coasters all day, you've been traveling by air for several hours, or you spent the day at the farmer's market, coming home to a massage chair can provide the comfort you need to recover from a day or a week's worth of fun.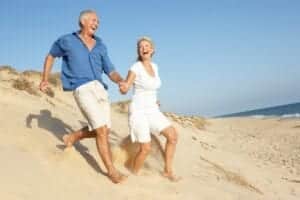 At WBMC, we want to make your summer one you'll never forget, and as you're hosting neighborhood barbecues, swimming at the local pool, or enjoying summer vacation, your new massage chair will always be at the back of your mind. You love spending time with friends and family while enjoying the warm weather, but those 15 or 20 minutes that you spend in your chair can help you relax and unwind, and prepare for the next day of summer fun.