At World's Best Massage Chairs (WBMC), we understand that life can get busy and that it can seem too difficult to plan a vacation to get away from it all. You want to take a trip with friends or family, but demands on your time from work and other obligations make it nearly impossible to find a week or weekend that works for everyone. However, instead of scheduling flights or trying to find a hotel room, why not schedule a staycation for yourself? Spending some time at home, either by yourself or with your family, can give you the break you need, and with a new luxury massage chair, you can relax and unwind before heading back to work after a few days.
Remember That It's Your Time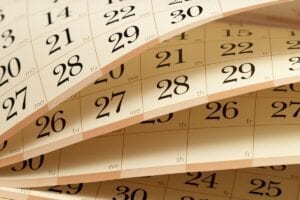 When you started your job, you may have been given a certain number of vacation or paid-time-off (PTO) days. You might have to use these days for both time off and for when you're sick, but if you have some leftover that you need to use by a certain date, scheduling a staycation can be a great way to use them up. It's important to remember that it's your time to do with as you please, so if you have three days left before your hire anniversary date, why not spend a few days at home, doing what you want to do? At WBMC, we want to promote both physical and emotional wellness, and taking a few days to unwind can help reduce your stress levels immensely.
What Will You Do?
Planning a regular vacation can seem overwhelming, especially as you start booking your travel and accommodations. With a staycation, you may feel the same way, and might not be sure what you're going to do during your time at home. Sitting in your massage chair in front of the TV can sound like a good idea, but it's important to make the most of your free time. Think about it like you would any other vacation – plan things you want to do and set yourself up for success by writing down goals or places you want to go within walking or driving distance from your house. If you've lived in your town or city for several years, but there are still places you've never been, become a local tourist for the day and learn more about your community and what it has to offer!
Getting Things Done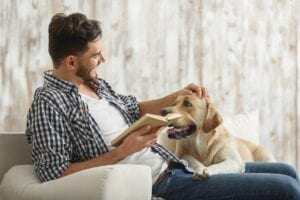 Perhaps you want to take a staycation so that you can get things done around the house. While a little tidying up is never a bad thing, you don't want to spend all your time off cleaning the house. Doing chores all weekend can make your staycation feel like another job, and this should be a time when you're doing what you want to do, like reading a new book or taking up a new hobby. If you've always wanted to learn to draw, or you've been thinking about writing a novel, use this time to pursue those dreams. When you're ready to sit down for a few minutes, your massage chair will be there waiting for you.
Scheduling a staycation can help you reset your mind and recharge your batteries before you go back to the hustle and bustle of work and daily life. Taking a few days for yourself can be amazing for your physical and emotional health, and at WBMC, we'd love to help you find a chair that you can use during your time off.