Having a massage chair can revolutionize your life, and at WBMC, we're here to help you find the right chair for your home or office. We know that once your massage chair is delivered, you'll want to use it every day, but people often wonder, "Is it safe to use my chair every single day?" We tend to think about massage as a "special treat" that we can get on certain occasions. However, the reason you bought a luxury chair was so you could have that special treatment whenever you wanted. In this post, we'll look at some of the benefits of using your chair every day.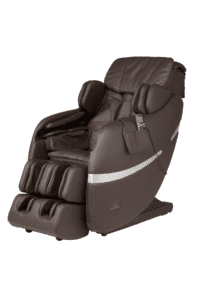 Set a Routine
Sitting in your chair every day can help you set a routine. You might wake up feeling sore from the workout the day before, and using your chair before you go to work can help you feel better when you're sitting at your desk all day. If you'd rather use your chair at night, sit in it after you've brushed your teeth, washed your face, and are ready for bed. You can set a timer to let you know when 10 minutes has passed, and then you can continue with your day or climb into bed for a good night's sleep.
It Works With Your Schedule
When you book a massage with a licensed therapist, you have to pick a time that they have open and that fits into your daily schedule. You also have to drive to a different location, such as a gym or a spa, and then drive home after your massage is done. With your own chair, you can sit in it when it works for you, whether that's in the morning, the evening, or the middle of the afternoon.
Turn Off the Massage Function
Your chair is designed to provide proper muscle stimulation and relaxation, but that doesn't mean it won't provide proper support with the massage function turned off. These massage chairs are designed to support your back, neck, shoulders, and legs so that you can sit comfortably even without turning on the massage settings. You can read or watch TV without having to worry about pain in your back or neck from poor posture or improper leg support. Sitting in your massage chair every day can also promote proper blood flow and pressure, which can help you avoid certain medical issues.
Knowing Your Needs
How many times you sit in your chair each week is ultimately up to you. You know your needs, and if you need to have a massage every single day, then that's what you can do. It can be beneficial to speak with your doctor about which model will be best for you, and our expert staff is more than happy to answer your questions regarding a certain chair. We're here to help you make the best decision regarding this important purchase, and we want you to reap the benefits of a massage chair for years to come.