It may only be mid-October, but you're probably already thinking about what gifts you're going to buy for your loved ones this holiday season. You may have already started shopping online, or perhaps you've been taking mental notes over the past few months as people have mentioned what they may like this year. If you're looking for that truly unique gift for someone very special, a massage chair could be the perfect choice. At World's Best Massage Chairs (WBMC), we'd love to help you choose the ideal product! And what could be better than a massage chair gift.
Who Are You Buying the Gift For?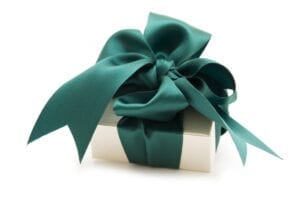 The first thing to consider when looking at the chairs in our store is who you're buying the gift for. Is it for your spouse who is on his or her feet every day at work? Is it for a parent or grandparent who has limited mobility due to arthritis or another medical condition? Keeping these factors in mind will help you as you look through our inventory. We can also answer your questions regarding a certain product, or make recommendations based on what you're looking for and who you're buying the chair for. Our ultimate goal is to connect you with the option that makes the most sense!
Arriving on Time
You have a lot going on during the holidays, and the last thing you want to worry about is whether or not gifts are going to arrive on time. Once you've decided on a chair and placed your order, we'll make sure you receive the proper tracking information so that you can stay up to date on when the chair will arrive. We can provide expedited delivery, should you need the chair on a certain date.
White Glove Delivery
One thing that sets WBMC apart is our free white glove delivery service. Once your massage chair has shipped, we'll coordinate a local two-man crew to deliver it to your home. They will carry it inside your home, and if you want to wrap it, they'll leave it in the box for you to do so. If you want them to place it in a certain spot so that you can surprise your spouse when they get home, they can do that too. You can place a bow on it and greet your loved one with an amazing gift!
In-Home Trial
We know that you only want the best for your loved one, and once you've chosen a chair, you hope that he or she will love it and use it for years to come. However, if they're not satisfied for any reason, we offer a 90-day risk-free trial that makes it easy to return their chair. We recommend using the chair for at least two months to see how it fits into their routine and lifestyle, but if they're not happy with it, they'll still have 30 days to request a return. You can read more about our in-home trial and help them make the best decision.



If you're shopping for outstanding gifts this year, look through our selection today. A luxury massage chair could be the perfect option for someone on your list!