If you've been thinking about ordering a luxury massage chair, then you likely have questions about which model you should get, what color will be best in your house, and what the benefits of your new chair will be. At The World's Best Massage Chairs (WBMC), we want to help you find the best fit for your home and office, and in this post, we'll take a look at some common questions surrounding massage chairs.
Where Are Massage Chairs Made?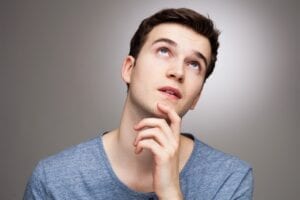 When you go shopping for electronics, you may look for a specific brand because you know where it was made, and that it was made with quality components. The same is true of our luxury massage chairs, and we want to make sure that you're getting nothing but the best for your money. Brands such as Panasonic and OHCO are designed in Japan and made from high-quality Japanese parts. The Panasonic chairs are manufactured in China.
How Long Will My Massage Chair Last?
Before you purchase your massage chair, you probably want to know how long it's going to last. After all, you don't want to buy it and only have it work for a year or two! At WBMC, all of our products are backed by outstanding manufacturers' warranties, so if something does go wrong, there's a very good chance that you can get it repaired at no cost to you. However, you still want to know how long you can expect your chair to provide you with relaxing massages. With proper care and protection, your chair can remain in good working order for 10 years or more!
What Kind of Upholstery Is Used?
While you love the idea of having a chair in your home, you may still want to know what kind of upholstery is used to cover the mechanical components. With the other massage chairs, you have a choice of synthetic leather or TruBlack premium leather. On the Panasonic models, the upholstery is usually synthetic leather, and we'll gladly explain the benefits of this material. We want you to feel comfortable every time you sit in your chair, but we know that you also want upholstery that will stand up to regular use.
How Do I Clean My Massage Chair?
As with any of the furniture in your house, you want to keep your massage chair clean. Since the upholstery will be made of either synthetic or real leather, it's important to choose cleaning products that won't damage these materials. Sanitizing or disinfecting wipes can be a good choice, and there are leather cleaners and conditioners that can keep your chair looking and feeling new for years to come. The more you sit in your chair, the more you'll have to clean it, since your hair and skin will leave oils behind on the surface. If you have questions about how to best clean your chair, our team will be more than happy to help.
These are just a few of the questions about massage chairs that we have been asked, and we're always excited when people want to know more about our products. If you've been thinking about buying a chair, or you want to know more about the models in our online store, please contact us right away. We can provide the assistance you need so that you end up with a chair that you'll love using for years to come. You can put the chair in your living room or your bedroom, or you can take it to the office for those mid-morning or mid-afternoon breaks.
---
We look forward to helping you!