At World's Best Massage Chairs (WBMC), we love helping people find the perfect chair for their home or office, and we're always ready to answer questions about our products and how they can benefit someone's life. If you've been thinking about purchasing a chair, it's important to consider what your budget is, how often you'd use it, and when it would be the most beneficial. One way to think about it is how you would use your chair each season, and what each time of the year can bring in terms of stresses and strains. In this post, we'll look at how you can use your massage chair all year long!
Spring Cleaning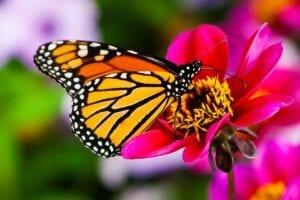 Some people dread spring cleaning, while others welcome it with open arms. Once the weather is nice enough, you can open the windows and turn on the ceiling fans, and set to work on cleaning out the closets and shaking off the doldrums of winter. You may go a room at a time, or you may tackle the entire house at once, but once you're starting to feel a bit drained, take a few minutes to sit in your chair to recover and recuperate.
Summer Vacation
The warm weather of summer brings about lots of opportunities to be outside and experience new things. The kids are out of school, and you may take a few weeks off to take a family vacation. You may also decide to stay home to spend quality time together, but chances are, you're going to be more active during the summertime. If you're hiking, biking, or building a fort in the backyard, take your mind off those sore muscles with a few minutes in your massage chair each day.
Fall Projects
As the days get shorter and a bit colder, you may retreat back inside to work on those projects you put off all summer. You might be renovating your house or working on a new hobby, but fall is a great time for catching up on things. It's also when school starts up again, so if you're running kids to and from school, or to various activities in the evenings, take some time for yourself by using your luxury chair.
Winter Adventures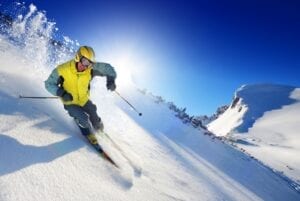 When the first snow falls and the sun sets earlier, your thoughts may turn to cuddling up in front of the fire and reading a good book. On the other hand, you may love winter and the adventures it provides, such as skiing, snowboarding, or snowshoeing. If you love getting out in the cold to hike in the mountains or make your way down the slopes, stave off tired muscles by using your chair on a regular basis. Even if you're someone who stays inside all winter, you can still enjoy the comforts of a new massage chair!
No matter what season it is, WBMC can help you find the chair that fits your needs. If you're cleaning the house in the middle of April, or you're working on home renovations in the middle of October, take the time to look through our online catalog to find the perfect chair.
We look forward to helping you!