In our last post, we talked about five reasons to get a new massage chair, and whether you fell into one of those categories, or you had your very own reasoning for ordering one, we hope you found the perfect option. At WBMC, we love helping people discover the amazing benefits of our chairs, and if you're anticipating the arrival of your new chair, then you're likely thinking about where you're going to put it.
In this post, we'll look at three spots to put your new chair and the benefits of each one.
The Living Room
This is probably the most obvious choice, since you spend a majority of your sitting time in the living room. Putting your chair here will give you the opportunity to enjoy a massage while you're watching TV, or while you're relaxing at the end of a long day at the office. The living room is also more of a public spot in the house, so if there are others who want to try the chair, they won't have to go into your bedroom or another part of the house. The chair can also be a great way to greet guests who are staying for a few days. After using your chair, they probably won't want to leave!
The Bedroom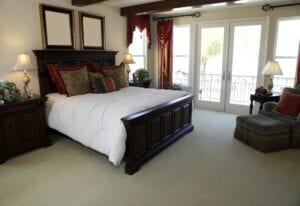 The bedroom is a bit more of a private space, where you go to get away from everything. If the kids are running and screaming through the house (and increasing your stress levels), then being able to shut the door to your bedroom and enjoy an amazing massage can make everything better. This space can be an ideal choice if you want to be the only one who uses the chair, or if you only want to share its use with your spouse or partner.
The Office
How many times have you sat down at your desk at the office and thought, "If only I could go get a massage and relax for an hour or so?" If you have the space in your office for a massage chair, why not have it delivered there? Following a long meeting or several hours on the phone with clients, you can sit down in your chair and unwind with a 10- or 15-minute massage. With the precise controls and presets of your chair, you can target the muscles that are hurting you the most and soothe away some of that work-related stress.
These three spots are just a few of the places where you can put your chair. When you place your order, you can let us know whether you want the chair shipped to your house or your office, and our delivery team will make sure it arrives on time and in great condition. They'll even unpack the chair and set it up for you in your preferred spot!
At WBMC, we love helping people find the perfect massage chair, and if you've been thinking about buying one, then look through our catalog today. You'll find amazing options that can help you live a happier and healthier life!