When you think of massage, you might think of an occasional treat where you visit a spa or use a gift certificate that someone gave you as a birthday or holiday present. You might also think about those who use their muscles on a daily basis, such as athletes or manual laborers, as the only ones who would need regular massage. Why would you, someone who sits at a desk all day, need a daily massage? At WBMC, we believe that everyone can benefit from a massage chair, and in this post, we'll look at three categories of people who could enjoy the advantages of owning a chair.
Senior Citizens
As you age, you body can take longer to heal from injury, and if you suffer from low blood pressure or another medical condition, your doctor may recommend massage therapy. A light touch on your arms, legs, and shoulders can help increase blood flow, and it can also help you deal with chronic pain. If you're beginning to experience the daily aches and pains that come with aging, investing in a massage chair can make perfect sense.
The Active and Athletic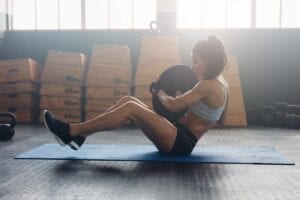 Those who move their bodies on a daily basis, either for work or for physical training, can greatly benefit from regular massage. As you exercise, your muscles are torn down so that they can build up again, making you stronger, faster, and more agile. If you're a professional athlete, then you might be targeting a certain muscle group in order to make you better at your sport or particular position on the field or court. This can leave you feeling very sore, and the right massage program can help you rebuild those muscles faster and get onto your next training session.
Anyone and Everyone
As we said before, anyone and everyone can benefit from daily massage, and you don't have to wait for a spa appointment or a gift certificate to enjoy a soothing manipulation of your back, shoulders, neck, and more. Even if you sit at a desk all day, you could end up with back pain (especially if you don't have proper posture), and everyday tasks such as getting groceries or doing the laundry can leave you with sore muscles. If you're trying to become more active, or you've noticed the signs of aging, purchasing a massage chair can help you recover from exercise and stay ahead of those age-related conditions.
At WBMC, we love helping people find the right chair, and with the selection in our online catalog, we know you'll discover the perfect choice for you. You can put the chair in your bedroom, your living room, or anywhere you know you'll use it, and you'll be able to enjoy a massage whenever you feel like it!
If you have questions about any of our chairs, or you want to know more about our 60-day risk-free trial, then please contact us right away. We're always happy to help however we can, and above all, we want you to have a positive experience while picking out your chair.
We look forward to hearing from you!