The R & R Company
When you think of what separates us from the rest of the massage chair companies out there, you can simply think of us as the "R & R Company." You may get all kinds of ideas about what you typically hear when you think about "R & R", but our approach is different and very realistic.
Our world of R & R consists of the following meanings…
Rest & Relaxation
Rest & Recuperation
Relaxation & Refinement
Reliability & Reputation
Rest & Relaxation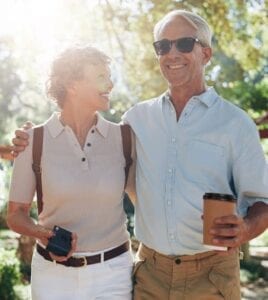 In today's hectic world, the ability to get "good rest" and to be able to "truly relax" is often so difficult for so many people, but it is absolutely essential for every single one of us. For humans, our cells recuperate and renew when we rest. Of course many people have demanding careers, a family that needs attention, and other various "life-obligations" but not everyone can unwind.
Of course people like that would love to relax, but the question is, "how can I get my brain to shut off even for a little while?" Our chairs are tailor-made for those kinds of people. The people that find themselves having very little time, or for people that get home late from work, or even the athletes that have been doing 2-a-day training sessions.
Rest & Recuperation
Resting and recuperation mean something different to each of us as well. Naturally, anyone who gets into one of our chairs will feel incredibly relaxed when they are done with a hypnotizing massage, but that kind of recuperation also has very significant health benefits. As mentioned before, we know that our bodies heal when we rest. Actually, both our bodies and minds get to heal from getting the right kind of rest or sleep. In a study conducted by Harvard School of Public Health, their study showed that a lack of sleep can lead to obesity and a correlated drop in cognitive performance. That said, we are obsessed with our massage chairs providing you with not only the ability to deeply relax, but you'll also find yourself experiencing that invigorating recuperative energy that we all need to tackle the chaos of daily life.
Relaxation & Refinement
One of the most important things you'll notice that separates WBMC from other massage chairs is that our chairs have such rich and proven pedigrees that provide the most advanced technologies that can intuitively what your body needs. These chairs not only scan your body but also address those consistently problematic tension spots that have been nagging at you for what often feels like a lifetime. The beauty is that they perform these operations in such a quiet and fluid way. These impeccably crafted massage chairs are truly ingenious creations.
Reliability & Reputation
We only offer brands that are best-in-class when it comes to quality of craftsmanship, reliability, and customer service. The true measure of success for a business is when their customers trust them. These manufacturers have sold tens of thousands of massage chairs to the public and because of their policies and procedures, they don't have the issues that other companies have. Here at the World's Best Massage Chairs, we take pride in providing expertise to consumers and only feature the world's best massage chairs. We take this responsibility incredibly seriously and we back it up like nobody else in the massage chair industry.