Countless people around the world play golf, and whether you're hitting the links with your coworkers, or you've taken up the game as a hobby for retirement, it can be a very rewarding and very challenging experience. It's normal to feel some slight soreness after a round of golf, but if you notice that the pain isn't going away, or you have chronic aches that are keeping you off the course, then a luxury massage chair could be the key to recovery.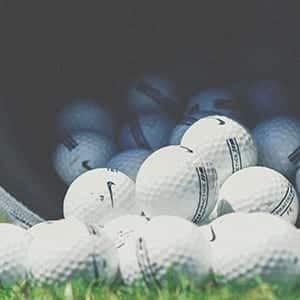 At World's Best Massage Chairs (WBMC), we can help you choose the right chair to help relieve the pain that follows a round of golf, as well improve your game by removing those aches that can slow you down!
Massage Chair vs Traditional Massage
If you're a member of a country club or private golf course, then you likely have access to a spa and/or massage services. When you're sore the day after a game of golf, you can go in and have a massage therapist work on your tired muscles and help you recover before you pick up the clubs again. However, you may not have the time to go the club or spa, and having a massage chair in your living room or office gives you the ability to enjoy a massage whenever you want. Also, your chair can provide more consistent compression and more attention on a certain part of your body than human hands. No more driving to the country club for treatment – you can simply sit in your chair and relax!
Improving Your Golf Swing
No matter if you're just starting to play golf, or you've been playing for several years, you're always trying to get better. You may have taken a few lessons, and if you're working on improving your swing, then a massage chair could be very beneficial. Your hips, your arms, and your wrists are all involved in swinging a golf club, and if you're experiencing tension or discomfort in any of these areas, then massage can help. Regular massage can improve your circulation, which means more oxygen is getting to these parts of the body, and it can restore flexibility in those areas that don't move quite like they used to. Whether you're working with an instructor, or simply hitting the driving range whenever you can, massage can be amazingly helpful when working on your swing.

Golfing for Your Health
If you spend all of your time inside an office, or you've retired and your doctor has recommended that you get more fresh air, then golf can be a great hobby. Being out in the sunshine while on the course can help you feel reinvigorated, and whether you walk the fairways or use a cart, you're getting some good exercise.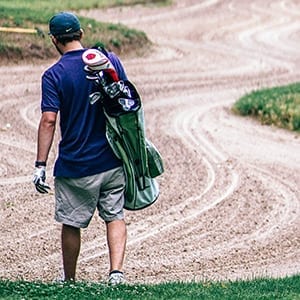 Pairing exercise and massage simply makes sense, since your muscles need to recover after you use them. Depending on your age, that recovery may take a little longer, but your chair can help you relax while it soothes and compresses your muscles. Massage can also help with heart health, as it promotes better blood flow throughout your body. If you have a heart problem that your doctor is worried about, then hitting the links on a regular basis can be a great way to stay healthy. Your chair can also help with certain health conditions that have been slowing you down.
Live a Happier Life
Life can present many challenges, and those challenges can bring about stress. Golf can be a great way to relieve that stress, as you walk the fairways and work on improving your game. A lively round by yourself or with friends can leave you feeling happier and more refreshed, and your massage chair can do much of the same. Your chair can stimulate your brain to release endorphins that enhance your mood and help you feel more at ease. Much like you feel when you tee off on the first hole, your anxiety and stress can disappear, and you can enjoy yourself for the next couple of hours. When you're finished, you can sit down in your chair for 10 to 15 minutes and unwind before you go to bed, and then sleep more soundly throughout the night.

Benefits for Every Age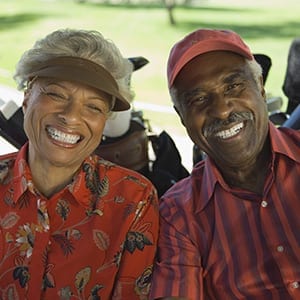 People of all ages play golf on a daily basis, and whether you're a young amateur hoping to make it to the professional tour, or you're enjoying your retirement with a few rounds each week, the game is very popular. Everyone who plays can enjoy better health, but the benefits will be different depending on your age. The same is true of massage – one type will benefit a younger body in different ways than it will an older one. Speaking with your doctor about which chair and which settings will be best can help you pick one that will provide you with the greatest benefit. For younger players, the focus may be on performance and recovery, so that they can play a four- to five-hour round of 18 holes on a regular basis. For older people, the focus is likely on reducing aches and pains so that they can get back on the course in a couple day's time, or participate in a local weekend tournament.
If you're a golfer, and you're looking for a better way to recover after another round on your favorite course, or you want to help your body improve so that you can swing, chip, and putt more consistently, then look through our catalog of massage chairs today. We have an amazing selection to choose from, including options from D.Core, OHCO, Panasonic, and Positive Posture. Each chair offers its own features and benefits, and our team will gladly answer any questions you have.
Improve your golf game today by ordering a chair from WBMC. We know you'll be impressed by how comfortable your chair is, and by how often you use it!