It's that time of year again when we look back at the year that was and look forward to the year that is about to start. At World's Best Massage Chairs (WBMC), we hope that you had a great 2021, and we also hope that 2022 is even better. If you, like millions of others, have started setting your New Year's resolutions, it's important to think about how you will go about keeping and attaining them. Perhaps you want to work out more often or see more of the world, or maybe you want to finally get that new business off the ground. Whatever the case may be, it's important to recognize the time and energy it will take to keep your resolutions. With a luxury massage chair in your house, you'll have the perfect spot where you can sit and relax and plan out your New Year!
Working Out More Regularly
A lot of people make the resolution to lose weight or work out more regularly. While this is a good one, it's well known that a large percentage of people give up on this resolution before January has even come to an end. The time it takes to work out and the fatigue it causes is often enough for someone to call it quits, but those who are determined to see it through often find that they feel better about it come February and March. With a new massage chair, you can soothe away the pain that comes with trying new types of exercise.
Seeing The World
If you've always wanted to travel, but have never taken the time, why not make it a priority in 2018? You don't have to go too far, and you may find that there are plenty of amazing places within a day's drive of your house. If you'd rather fly, take the time to research deals and discounts on flights to destinations you've always wanted to visit. When you get home and you're tired and stiff from sitting in a car or on a plane all day, you can relax and unwind in your massage chair. That way, you'll be able to focus on the memories you made instead of how much your feet hurt!
Rearranging and Organizing the House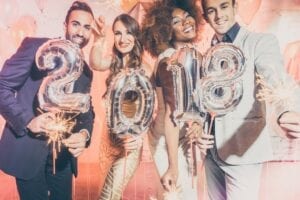 This may seem like an odd resolution, but it can be good to set a goal for rearranging and organizing your house. Take a few days in January or February and go through each closet and drawer, taking inventory of what you have stored there. Look at each room and think about how it could be configured differently. If you're thinking about getting a massage chair, consider how you could change your living room or your bedroom to make room for it. If you're not sure where to place your chair, we can help you decide opens in a new windowwhich room is best.
At WBMC, we want to contribute to a person's overall health and well-being by providing him or her with the best massage chair for their lifestyle. If you're thinking about how you could be healthier in 2018, how you want to see more of the world, or how you can make your home more comfortable, why not make one of our chairs part of the process? We offer some of the finest options on the market, and we'll gladly answer any questions you have about the chairs in our online store.
No matter what your resolutions are, the team at WBMC want to wish you a happy and healthy New Year. Feel free to contact us at any time to learn more about our chairs, or to see how one can benefit you in 2018.