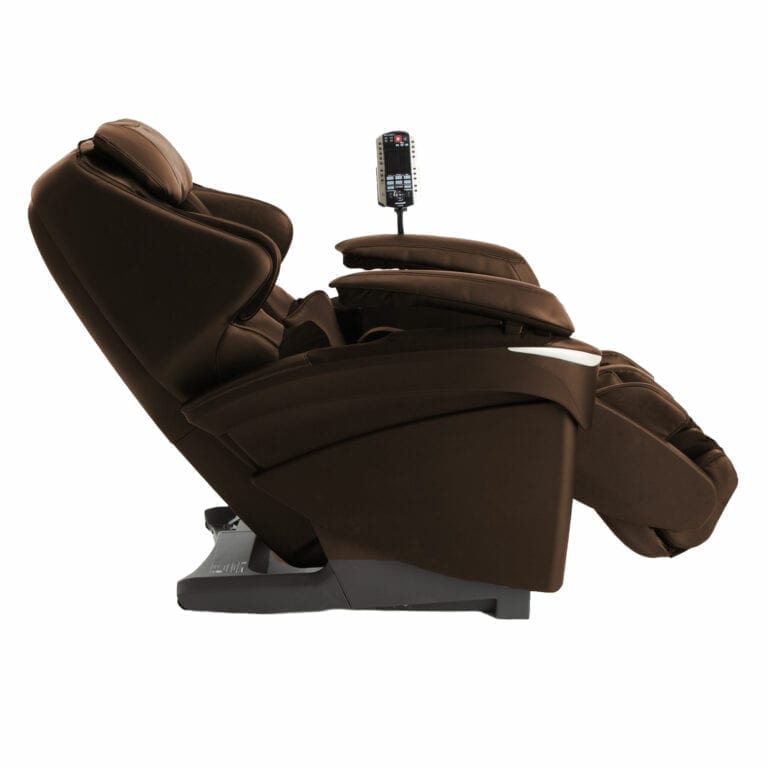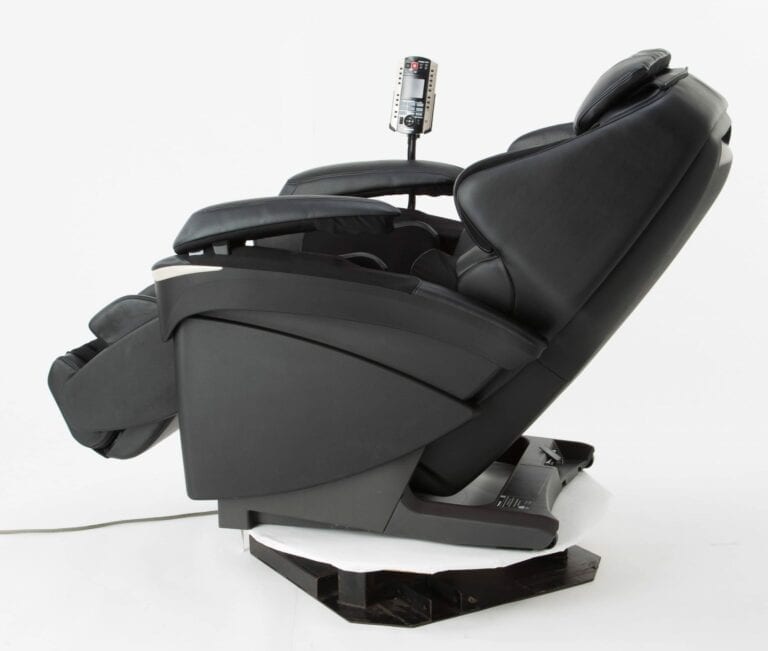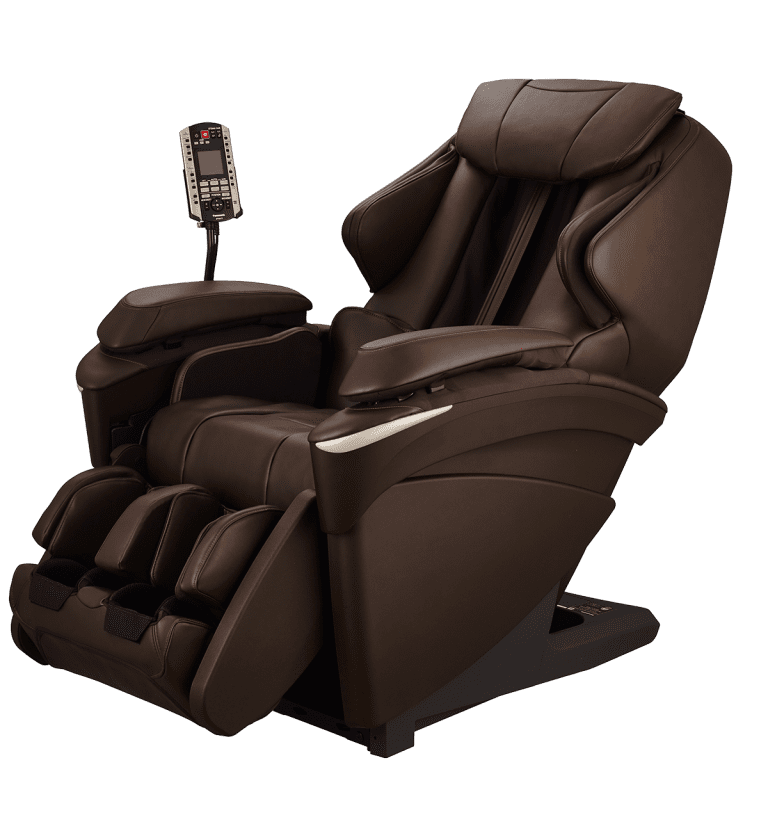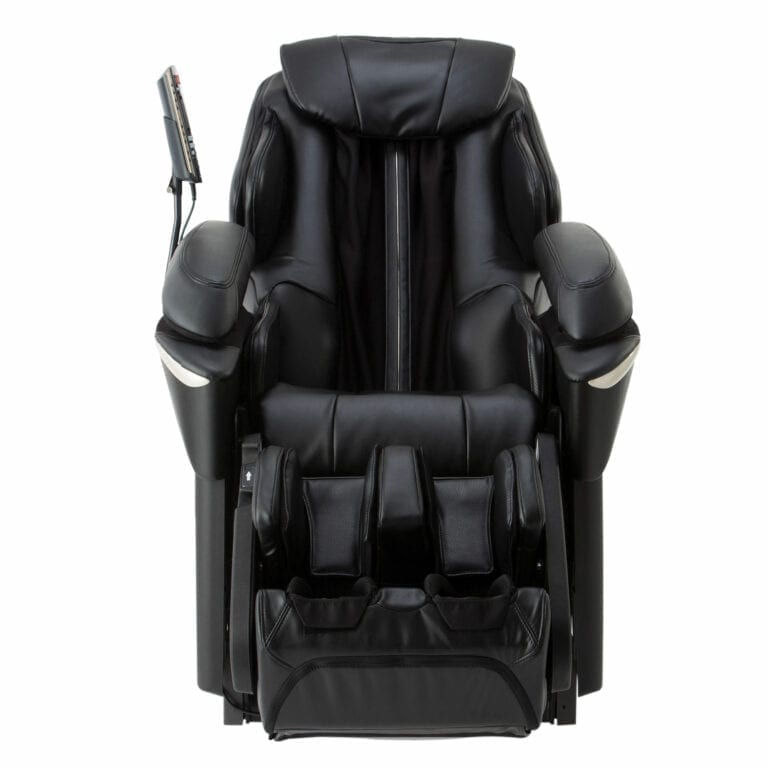 The Panasonic MA73 is arguably the best looking massage chair ever made. With its reversible ottoman and fold down armrests it appears like a normal recliner. Let's face it, massage chairs are not the most attractive things but the Panasonic MA73 is a work of art.
But don't let its pretty nature fool you, this is one of the most aggressive deep tissue massage chairs ever made and can dig in to your back like nothing else.
Don't like deep tissue massage? That's OK because the MA73 is full 4D and can be adjusted for soft and gentle. Ultra-precision body scanning, heated back rollers, ceramic foot heating, dual zone arm kneading and multiple stretching programs definitely put this firmly in the Worlds Best category.
Panasonic massage chair owners know quality and more importantly – longevity. It's not uncommon for a Panasonic massage chair to last more than 20 years with little or no problems.
Retail Price: $8,999







Intensity
Did you know intensity scales can be deceiving? World's Best adds these scales because consumers search this way, but really, the best chairs have the ability to adjust their intensity level across a wider range. If you are looking for a specific intensity, reach out to our massage chair experts and they can walk you through the process of identifying the best chairs for your intended outcome.
Light, Medium, Firm & Strong










Features
With whisper-quiet high performance, brushless motors drive and direct the Real Pro Ultra mechanism along the X-axis, Y-axis, and Z-axis, offering full freedom of movement in three-dimensional space. As a result, the MA73 is able to switch between massage styles, reach above the shoulders, and soothe every square inch of your back.
Thirty-three soothing air cells apply compression massage to the shoulders, hips, thighs, buttocks, calves, feet, forearms, and hands. The MA73's extensive air cell array is carefully positioned for maximum benefit and insightfully programmed for maximum relaxation effect. Compression and release are sequenced to faithfully replicate the motions of a real massage therapist.
Infrared heated massage rollers generate soothing warmth to help relax sore, tense muscles. With heating elements located directly on the massage roller assembly, the MA73 delivers point-specific heat you'd expect to feel from the thumbs and palms of a massage therapist's hands.
The Real Pro Ultra mechanism constantly feeds information back to the chair's Position and Force Microprocessor, adjusting its movements based on this feedback. Precision and responsiveness allow the MA73 to faithfully replicate the intricate kneading movements of a variety of expert massage techniques.
The MA73 Real Pro Ultra can perform complex junetsu and shiatsu massage movements. Rolling, tapping, kneading, and ultra-slow kneading techniques are also combined in programmed sessions to mimic the touch of human hands, delivering maximum benefit.
All of the massage features of the MA73 can be adjusted from very gentle to very firm. Air cell compression intensity and the roller massage intensity are each independently adjustable. You can even program and save your favorite settings for up to three users.
By blending the Real Pro Ultra functions with full-body air cell coverage, the MA73 delivers an impressive suite of stretching movements. These powerfully therapeutic movements (which you'll find in many of the chair's programmed sessions) mobilize the spine, promote relaxation, and help improve the flexibility of the lower back, middle back, and neck., Our stretching techniques are perfect for post-workout relaxation or to shake off sleep and stiffness as a morning rejuvenation session.
Junetsu Ultra Kneading massage techniques involve tight, spiral movements that quickly and effectively loosen tight muscles. The target zones benefit from increased blood flow and improvement in the pliability of muscle fibers. Junetsu Ultra Kneading also does an exceptional job relaxing the neck and shoulders to help improve mobility, range of motion, and comfort. These techniques are proprietary and exclusive to Panasonic massage chairs.
Based on traditional Chinese medicine, this Japanese style of massage literally translates to "finger pressure." As the name suggests, shiatsu massage addresses specific points on the body, often referred to as shiatsu points, pressure points, or acupressure points. The MA73's body scan, in concert with pressure sensing massage heads, direct force accurately and firmly on shiatsu points.
The Swedish massage style helps to provide overall relaxation and improve circulation while enhancing physical health and mental well-being. The MA73's Real Pro Ultra mechanism applies gentle pressure and movements to simulate how a massage therapist uses hands and palms to provide the relaxing movements typical of a Swedish massage
Experience the dazzling variety in circumference, speed, and depth of kneading offered by the MA73. From deep kneading therapy to the most gentle of strokes, MA73's Real Pro Ultra massage mechanism makes it possible to recreate the trained hands of a massage therapist.
This motion simulates the sensation of hands percussively or gently tapping the back. Rapid tapping invigorates and revitalizes, while slow tapping can help your mind and body drift peacefully and comfortably in deep meditation.
An up-down movement that is as simple as it sounds… that is until you add in the variation of speed, width, and depth that can be achieved by the Real Pro Ultra mechanism. Rolling motions are surprisingly relaxing, and they provide beneficial intersegmental traction and extension to all levels of your back. Regular back mobilization helps promote and maintain the health of spinal discs. The Real Pro Ultra is capable of combining kneading, tapping, and rolling to create a broad spectrum of sensations.
Specs